10 Affordable Ways to Spread Generosity This Holiday Season
Giving back doesn't have to cost a lot. Here's how to spread generosity frugally.
The holiday season can be stressful with long to-do lists and a bank account that seems stretched to its max from buying presents, holiday decor and food for parties. For those who also want to help people in need before ringing in the New Year, there are several ways to give to charity on a budget.
"Donating time, service and money doesn't have to be a financial hardship for those on a budget," says Sabrina Peña Young, a composer and filmmaker who knows what it's like to give generously on a tight budget. She believes giving is the key to happiness and success, even when times are difficult. She has found that even a simple act like cooking a batch of chicken soup for a homebound individual—someone who is unable to leave home without difficulty—can have a positive impact.
These 10 steps for giving to charity on a budget can allow you to help others in need and spread some holiday cheer without putting extra pressure on your finances:
1. Volunteer your time
There are many ways to give to charity on a budget, including volunteering your time to organizations in need of extra hands. Sites like Idealist, Points of Light and VolunteerMatch help you find local organizations that align with your interests and schedule. In one city alone, you could find thousands of opportunities through VolunteerMatch to help children and seniors in education, arts and health, as well as volunteer positions to care for animals.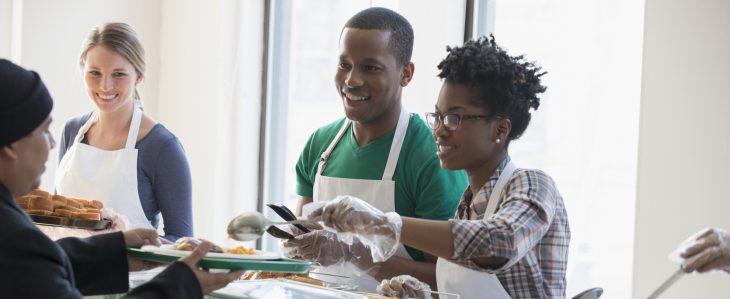 2. Put together necessity bags
Another step for giving to charity on a budget is creating homeless care packages. Fill a gallon-size food storage bag with necessities such as mittens, travel-size toothpaste and deodorant, bandages, wipes, snacks and a food gift card.
If affordable ways to spread generosity is top-of-mind for you this holiday season, you could also consider donating directly to your local homeless shelter. By connecting with other organizations and charities in your area, you may find other outlets for these types of necessity or care bags.
3. Declutter for good
'Tis the season for giving (and often buying and shopping), but it can also be a great time for decluttering. With the help of eBay for Charity, you can sell your unwanted items and opt to have your profits go to a nonprofit of your choice. You can choose what percentage goes to charity, from 10 to 100 percent for most items, and eBay will give you a credit on your selling fees based on the percentage you choose.
There are also many organizations that will use your gently worn clothing and shoes to help others. Dress for Success, for example, accepts women's professional wear and Career Gear accepts men's styles. Soles4Souls accepts shoes, and individuals can ship up to 15 pairs of shoes without paying a fee through the Zappos for Good program.
If you're looking to make general clothing donations as a way to give to charity on a budget, you can always schedule a pickup through local thrift stores and similar donation-collection organizations. This can be especially convenient when you want to give but find yourself caught up in the holiday hustle and bustle.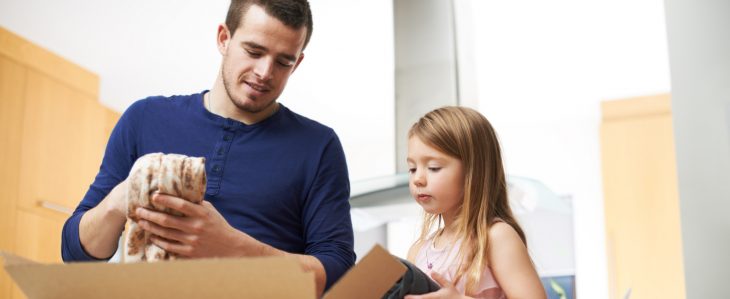 4. Donate blood
Blood is one thing healthy adults can spare and can be a useful donation, especially since someone in the U.S. will need blood every two seconds, according to the American Red Cross. Donating blood through a charitable organization such as the American Red Cross and America's Blood Centers costs nothing and is one of the many ways to give to charity on a budget.
5. Write encouraging letters
Your words matter, and for the cost of a stamp, you can change someone's day with an encouraging letter. Susan Taylor, a personal finance writer who has covered individuals doing good in their communities for GOOD Media's online magazine, did just that. Every Tuesday during the month of February 2018 she met with a friend at a coffee shop and wrote letters of encouragement to sick children in the hospital and elderly residents in a convalescent home.
"I had no idea that lots of nonprofits collect and distribute these letters and cards to people who could use cheering up," Taylor says of this affordable way to spread generosity.
You can find groups of people who need uplifting letters and cards through your local church, nursing home or shelters. Two organizations that make it simple to donate your words as a step for giving to charity on a budget are Girls Love Mail, a nonprofit that collects and sends letters to women newly diagnosed with breast cancer, and A Million Thanks, an organization that disperses letters to active and reserve military personnel and veterans.
6. Knit, crochet or sew necessities
If you're into crafts and DIY, put your skills to good use by teaming up with organizations that accept handmade goods for those in need. Project Linus, for example, collects handmade blankets to gift to children in hospitals and shelters, and Operation Gratitude includes homemade scarves and hats in their care packages to troops.
"Donating time, service and money doesn't have to be a financial hardship for those on a budget."
7. Donate unused craft items and household items
Speaking of crafts, when it comes to the many ways to give to charity on a budget, one includes tapping the valuable resources in your own home. Local schools and youth centers can utilize unused craft supplies and household items—such as toilet paper tubes and egg cartons—for class projects. Contact nearby schools and community centers to find out what their craft needs are and how you can donate.
8. Shop sales for items to donate
If you're already out shopping for holiday gifts for your loved ones, consider purchasing extra sale items to donate. "Many times, giving generously meant that I donated a shopping cart of discounted, new toys to a Christmas charity," says Peña Young, the composer and filmmaker who also likes to bargain shop the clearance rack as a way to give to charity on a budget. "My goal is to help as many families as possible, as frugally as possible, to have the biggest impact."
9. Be the difference in your neighborhood
If you're looking for affordable ways to spread generosity, think local. Really local. You can make a big difference in your own neighborhood with everyday actions. Devote time to picking up trash on your block or passing out cookies to neighbors. You'll get to know your neighbors better in the process and learn more about their needs. You might learn that one has arthritis that makes moving the trash to and from the curb a painful chore. If you do it instead, this simple act of kindness can be a tremendous help to your neighbor.
10. Make food
Do you love holiday baking but hate the empty calories? One of the affordable ways to spread generosity is to donate homemade food. Taylor, the finance writer, used to organize an annual cookie bake sale to raise funds for Cookies for Kids' Cancers.
"I enjoyed it because it was social and festive," she says. "I enjoy baking, but I don't want to eat a zillion cookies myself."
Don't limit your culinary pursuits to baking. New moms, individuals who are homebound due to illness or age and families going through a financial or health crisis may appreciate the gift of a warm meal. Try asking your co-workers, your local church or homeless shelters for food-related ways to give.
How will you give this holiday season?
These 10 steps for giving to charity on a budget are just a launching point. Learn new and affordable ways to spread generosity in your community by researching your city's website and asking nearby schools, churches and hospitals about their current needs. Giving generously is never a requirement, but it can turn even the most stressful of holidays into a time of joy and gratitude.