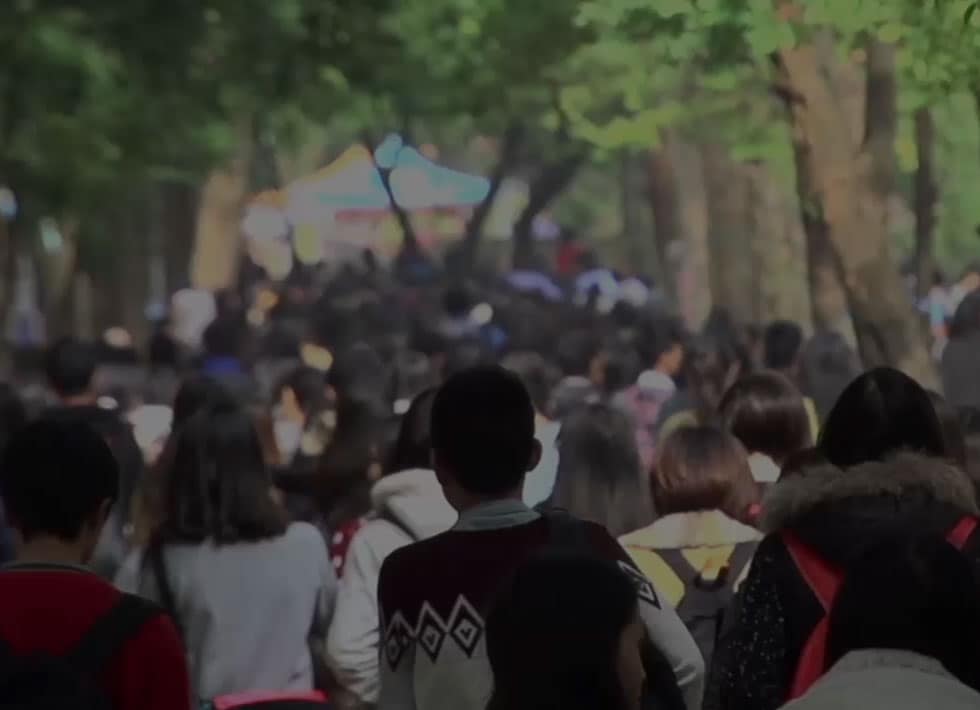 College is still worth it,
despite rising costs
According to a recent survey

by Discover Student Loans,* 81 percent of adults with college-aged children feel that college is very important to their child's future. And this isn't just their opinion. Data show that a college degree leads to a higher salary and less unemployment. While costs may be rising, thinking about finances now can help prepare you for what's ahead.
Education pays
The financial benefits of an education are staggering. Those with a college degree stand to make $20,000 more per year on average than someone with only a high school diploma. This is especially true for women, whose employment numbers and income jump significantly with each degree earned.
Roll over charts for more information.
44% of parents are more likely to fund their child's education if the child majors in a field that has a higher likelihood of employment.
Costs on the rise
College tuition rates have soared, largely due to state funding cuts. This and other factors may contribute to why only 9 percent of parents say they can afford all of their child's education, according to the Discover Student Loans survey. But even with tuition increases of up to 66 percent over 10 years, there are still affordable options.
Hover over the map to see how much prices have Fd over the past 10 years. Toggle to see the states with the highest annual tuition.
Annual Tuition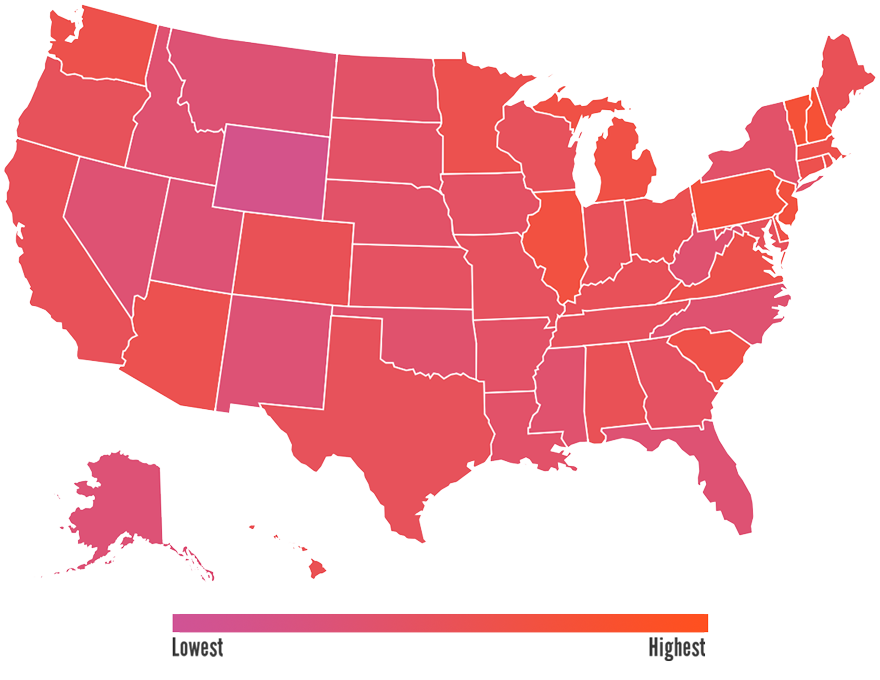 Highest Annual Average Tuition
New Hampshire

$14,712

Vermont

$14,419

Pennsylvania

$13,246

New Jersey

$13,002

Illinois

$12,770
Lowest Annual Average Tuition
Wyoming

$4,646

Alaska

$6,138

Utah

$6,177

New Mexico

$6,190

Montana

$6,279
Tuition Percentage Increase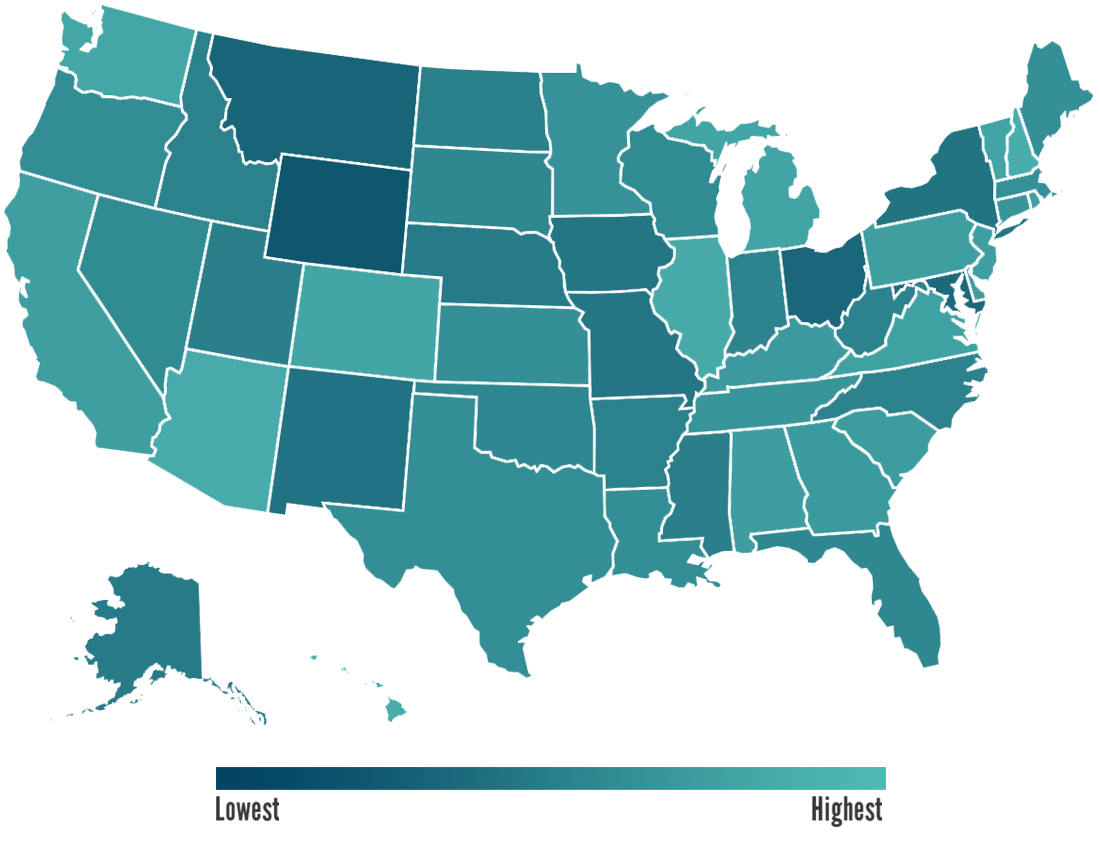 Lowest tuition increase
over 10 years
Ohio

18%

Maryland

22%

Montana

28%

Missouri

29%

Wyoming

30%
Highest tuition increase
over 10 years
District of Columbia

66%

Hawaii

65%

Arizona

61%

Colorado

61%

Georgia

58%
Maximize earning potential
Parents and students are trying to offset college costs by looking at future employment opportunities. Some majors are more likely to lead to better paying jobs. According to the Discover Student Loans survey, the number of parents who say they're more likely to pay for their child's education if they major in a field that has a higher likelihood of employment is up 11 percentage points year over year. Majors, potential earnings and job growth are all factors that affect the return on education.
Hover over the plot points to see where a job is in terms of potential growth and annual median pay.
JOBS SEEING THE MOST GROWTH
Info. security analysts

36.5%

Event planners

33.2%

Market research analyst

31.6%

Geographers

29%

Personal financial advisors

27%

Operations analysts

26.7%

Biomedical engineers

26.6%

Cost estimators

26.2%

Petroleum engineers

25.5%

Computer systems analysts

24.5%
Understanding your funding options
Almost 30 percent of parents say student loans will fund most of their child's education, according to the Discover Student Loans survey. But less than one third feel they are very knowledgeable about the difference between federal and private student loans.
Many people don't realize there are limits to federal student loans. Dependent students can only borrow up to $31,000 in Direct Subsidized and Unsubsidized Loans, and independent students can only borrow up to $57,500 in Direct Subsidized and Unsubsidized Loans.** Federal student loans are need based, so not every child is eligible to borrow up to the full amount. Your school decides how much you are eligible to borrow after reviewing the information provided in the Free Application for Student Financial Aid, or FAFSA. Students should also look into scholarships and grants for funding because they don't have to be paid back.
Families who need additional resources to pay for college can consider private student loans as a way to help fund their children's educations.
**For students enrolled at least half-time. Amounts are aggregated. For more information, see StudentAid.gov.
Interest rates vary
Federal Direct Loans are fixed and not based on credit quality. Private student loans are based on your creditworthiness and can be fixed or variable. Adding a creditworthy cosigner may lower your interest rate on private student loans.
Origination fees
Origination fees are charged up front and are deducted from the total loan amount. This means the money you receive is less than what you borrow. As of June 9, 2015, most federal student loans have origination fees and most private student loans do not.
Tax deductible
As long as your student loans were used to pay for qualified education expenses, up to $2,500 of interest paid is tax deductible. This deduction starts to phase out once your income reaches a certain amount. For more information, visit irs.gov.
Borrow responsibly. 1. Maximize grants, scholarships and other free financial aid. 2. Compare federal and private student loans. 3. Choose the loans that best fit your needs.
Click here for the annual survey results and press release.
*The Discover survey was conducted nationally in April 2015, by Rasmussen Reports. The margin of sampling error was +/-3 percentage points with a 95 percent level of confidence.