We make DE&I a part of everything we do so our employees can thrive, and we can best serve our customers. We use our full platform of jobs, products, business spend, philanthropy, and more to advance equity—and motivate others to effect change. 
"The drive for equity we have internally is what enables us to advance equity externally. We hope our efforts inspire even more change beyond our walls."
Pictured:
Jonita Wilson
Chief Diversity Officer
Matt Johanson
Chief ESG Officer & Senior Vice President of Social Impact
We set out to make meaningful change, and we're proud of the progress we've made toward our North Star Goals in the past year.
Increased women Directors population
Strengthened pipeline of People of Color (POC)1 to management levels
Increased Black and Hispanic representation at nearly all levels
Established a measurement system that helps us assess potential equity gaps in our talent processes
Increased Inclusion Index score by 3 points, 
achieving a score of 80/100 or above for all identity groups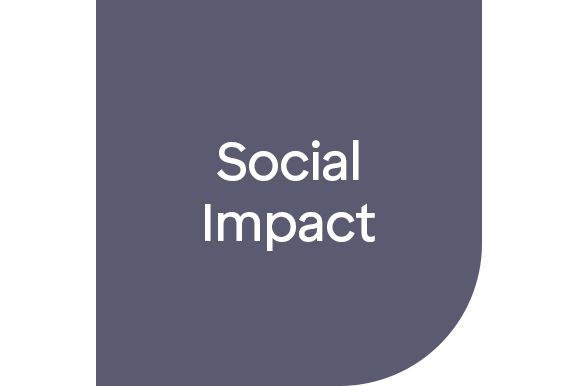 Grew to over 450 employees at our Chatham Customer Care Center this year
Spent $103 million with diverse-owned businesses,2 a 27% increase from 2021
Solid foundation aligned with our mission to create better financial futures and launching a Financial Inclusion task force in 2023
Current data on gender is measured Men/Women. We recognize this does not represent the full spectrum of gender identities, but we are matching to the external benchmark. Results from our self-ID campaign indicate that .17% of the Discover population identifies as nonbinary.

Comparisons to system(s) of record, both current and historical, may vary due to rounding and/or transactional changes.

Discover partners with an independent, third-party consultant to conduct a company-wide pay equity analysis that considers race, ethnicity, and gender.

Data as of December 31, 2022

POC is defined as People of Color; POC comprises all races/ethnicities in the United States that are not categorized as White/Caucasian.
Pay equity
Women and minorities at Discover earn, on average, between $0.99-$1.03 for every $1.00 earned by men and non-minorities.
After accounting for factors such as role, tenure, and geography.
"The equity framework has helped us think differently about our ERG membership. By using the model, we now put our frontline employees' engagement at the forefront of our conversations. We've had a big increase in active engagement and more employees are raising their hands to get involved."
Nimisha Patel
APAD ERG member for 7 years and ERG leader for 2 years
We want to honor every part of employees' unique identities and give each one a voice. We are proud to have achieved an Inclusion Index score of 80 or above for all identity groups.
Employees are invited to participate
Investing in Chicago
we set our sights on
How Chatham changed us
Our Chatham Customer Care Center, serving Chicago's South Side, has set the precedent for site selection, hiring procedures, customer service experience, and community development. We're now scaling this model and investing in the neighborhoods we have offices.
This location's performance demonstrates that investing in neighborhoods and untapped talent is also good for business: 
Outstanding customer service experience4
High demand for jobs: over 14,000 applications since March 2021
Lower employee attrition6
Business diversity
We are intentional in selecting the suppliers and businesses we partner with every day. In 2022, we spent $103 million with diverse-owned businesses, a 27% increase from 2021.
1 POC is defined as People of Color; POC comprises all races/ethnicities in the United States that are not categorized as White/Caucasian.
2 A diverse-owned business is a business with at least 51% ownership by one or more diverse group(s). Diverse groups include ethnic minorities, women, veterans, people with disabilities, or members of the LGBTQ+ community.
3 Engagement as an index of the two items Discover measures (employee satisfaction and willingness to recommend as a great place to work). Discover Inclusion Index is an aggregate measure of Authenticity, Belonging, Equal Opportunity, and Team Inclusion.
4 Based on Chatham Customer Service & Engagement (CSE) Agent Net Promoter Score (ANPS), comparable to non-Chatham Discover CSE overall ANPS.
5 Compared to Discover overall Engagement score for 2022.
6 Based on non-exempt Chatham CSE attrition rate, comparable to CSE non-Chatham like business unit processes.