Deciding When to Use Your Emergency Fund: Is Now the Right Time?
Personal finance expert Jim Wang offers tips and best practices on how to use your emergency fund.
When the coronavirus pandemic hit the U.S., it sent shock waves throughout the economy and people's pocketbooks.
Millions have lost their jobs or taken pay cuts, causing families to make hard financial decisions. For those with emergency cash saved up, it has become an important lifeline. But it's not always obvious how and when to spend your emergency fund. So if you're wondering, "How should I manage my emergency fund during a recession?"—you're not alone.
"Sometimes [emergencies] can be foreseen, but most often they come out of the blue," says Jim Wang, founder of personal finance blog Best Wallet Hacks. "It's okay to use [your emergency fund]—that's what it's there for."
This economic crisis came out of the blue for many families. A May 2020 AP-NORC poll1 found that 49% of Americans say they or someone in their household has lost wages either through being laid-off, having a wage or salary reduction, working fewer hours or having unpaid time off.
In response, the U.S. government acted quickly to introduce financial relief, sending stimulus checks to taxpayers and providing qualifying businesses with loans to help them meet payroll. And in a sweeping change to a law called Regulation D, the Federal Reserve Board suspended enforcement of the monthly limit for certain types of withdrawals or transfers from savings deposits. Financial institutions may opt to suspend the six-transfer limit, but are not required to do so.
All of these factors are impacting considerations around emergency funds and may have you questioning how to use your emergency fund. To help steer you through whatever uncertainty you might be facing, Wang offers insight into when to use your emergency fund, how to manage your emergency fund when times are tough, how the Regulation D change may affect you and tips on how to build (or rebuild) your emergency fund.
To spend, or not: When to use your emergency fund
Commonly known as a last-resort reserve, an emergency fund is supposed to be there for you when you're in a jam.
This can mean large, unexpected expenses, like when your fridge springs a leak, your stove is on the fritz or you need emergency dental work. But expenses come in all shapes, sizes and moments of your life. So how can you tell when to spend your emergency fund—especially during a recession?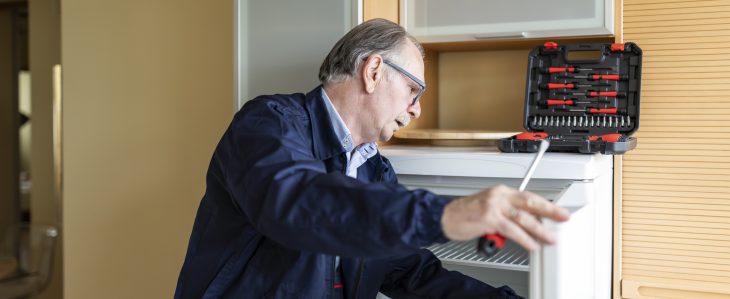 Simply put, if you think your short-term checking account isn't going to cover any essential bills or expenses, such as housing, utilities and food, then you should use your emergency fund. Products and services that aren't essential, such as TV streaming services or magazine subscriptions, fall into the "want" category. They should not be paid for with emergency funds.
"You really want to make sure you keep your emergency fund for emergencies that must be addressed right now," Wang says.
In fact, as you consider when to spend your emergency fund, you should be actively removing costly nice-to-haves from your life. Not sure what expenses to cut? Sort through your monthly statements and highlight anything that isn't absolutely required. "While it may be hard to cut some subscriptions, just tell yourself that it's only temporary and you can sign back up at a later time," Wang says.
As you decide how to use your emergency fund, Wang advises against dipping into the fund for minor or non-essential expenses with the expectation to rebuild after another paycheck—especially during times of financial hardship or in the middle of a recession.
Make the Regulation D change work for you
In April 2020, the Federal Reserve Board suspended enforcement of the monthly six-transfer limit in Regulation D. While not a requirement, the interim rule gives financial institutions the option to waive the monthly limit. This could allow consumers more flexibility with the savings accounts containing their emergency funds. This was the first change to Regulation D transaction limits since 2009, during the financial crisis.
"You really want to make sure you keep your emergency fund for emergencies that must be addressed right now."
If you've ever transferred or withdrawn money from savings or money market accounts and received a warning that you've hit your transaction limit, you're probably more familiar with Regulation D than you think.
"I ran into this myself a year ago," Wang says. "It happened to be my seventh transaction and I received a warning from my bank."
Prior to the change, certain types of withdrawals and transfers from savings and money market accounts were limited to a total of six times per calendar month per account.
With the limit temporarily suspended, consumers may now be allowed an "unlimited number of convenient transfers and withdrawals from their savings deposits at a time when financial events associated with the coronavirus pandemic have made such access more urgent," according to the Federal Reserve Board.
If you're considering when to use your emergency fund, this is great news if you keep your fund in a savings or money market account. If the monthly limit has been suspended by your financial institution, you may have the flexibility to use your emergency fund to ease financial stress and cover unexpected, high-priority expenses without having to worry about the fees or account closures that can sometimes come with an excessive number of withdrawals.
To decide how best to use your emergency fund, be sure to check with your financial institution to confirm whether the monthly transaction limit on your savings or money market account has been suspended.
To provide easier access to funds during the crisis, Discover is not currently enforcing the monthly transaction limit on the number of certain types of withdrawals and transfers out of a Discover Online Savings Account or a Discover Money Market Account. You can rest assured knowing that your account won't be at risk of closure due to excessive limited transfers out of your account.
Keep in mind that there is no set timeframe on if (or when) the transaction limit may be enforced again.
Keep saving during a recession if you can
When dealing with a financial emergency, it's only natural to wonder if you should pull from investments, retirement funds or savings accounts not designated for emergencies.
But while it might be tempting to dip into investments and cash out, it's important to focus on the long term as you decide when to use your emergency fund. After all, you alone can't keep the market from going up, down or sideways, but you can keep your investments on an upward trajectory. "Think about your investment as a time capsule," Wang says. "You can put stuff in, but you can't take anything out."
Opting to use your emergency fund instead of dipping into other high-priority, often long-term savings or investment vehicles will allow the accounts to grow over time without disruption.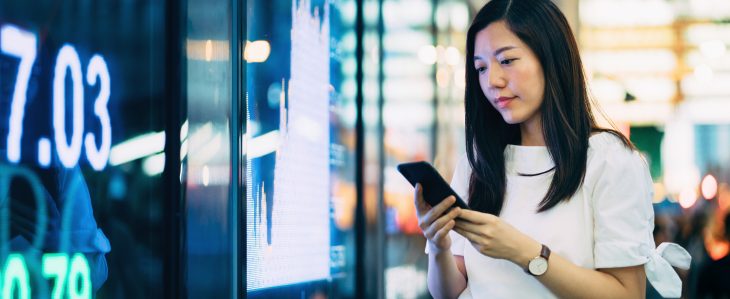 "I have a rollover IRA that I won't access until I'm in my 60s—that's over 20 years away," Wang says. "If I look back 20 years, we've had the dot-com bubble bursting, the financial crisis and the Great Recession, and we're currently going through the coronavirus pandemic, but [my] IRA is still up because of the massive bull market between the Great Recession and this year. It's best to leave it be because trying to time everything is going to be a lot of stress you don't need at a time when you're already dealing with other stresses."
Recession-proof your budget
As you determine when to spend your emergency fund and how, you'll also want to rework your budget to reflect your new normal—especially if you've experienced a change in your income. To extend the life of your emergency fund and determine how to use your emergency fund more effectively, seek money-saving alternatives or work to earn short-term, supplementary income.
In addition to cutting back on expenses, try to find ways to save money in your daily life. Maybe you can cook at home instead of ordering delivery, or you can finally tame your online impulse buying. If your financial situation gets more severe, you can also seek out community resources, like a local food pantry, to offset essential expenses that may be difficult to cover at the moment.
If you're employed and have some extra time to spare, a side hustle can turn things you already do, whether at home or at work, into extra money. This option is a great way to supplement your current income and keep up with minor expenses without having to spend your emergency fund or dip into your savings accounts.
"After you've cut your expenses, you can look for ways to earn a little extra income, which may take the form of odd jobs, like walking dogs or delivering food," Wang says. "You can also try to find jobs that are strictly online, like transcription or becoming a virtual assistant. If you're willing to do a little extra digging, there are plenty of opportunities."
Rebuild your emergency fund
After you've determined when to spend your emergency fund, you'll likely be motivated to get it back to the state it was in before the emergency. The approach to replenishing lost funds is no different than building your funds, Wang says, and it starts by establishing a financial plan that helps you reach your goal in a sustainable time period.
"Experts say you should aim to get six to 12 months of expenses into an emergency fund, but you can't be expected to get that [amount] within a month," says Wang.
"Think about your investment as a time capsule. You can put stuff in, but you can't take anything out."
If your budget has $100 of surplus each month after you've cut back on expenses, found money-saving alternatives or explored a side hustle, you can save your first $1,000 in 10 months. During that same time frame, if you can, try to find ways to cut expenses further so that you can reach that amount sooner or put your money-saving alternatives or extra income to use.
Start an emergency fund from zero
Forty-one percent of U.S. adults report that they would tap into their savings to cover an unexpected $1,000 expense—and the higher the household income is, the more likely they are to use savings to pay for unanticipated costs, according to a January 2020 Bankrate survey.
While the task may seem daunting, especially during rough times, you should consider building your emergency fund now.
Start with a goal that makes sense for your financial situation and don't force yourself into saving up your entire emergency fund amount immediately, Wang advises. "It comes down to treating it like a savings goal and building a surplus into your budget so you can put it in an emergency fund."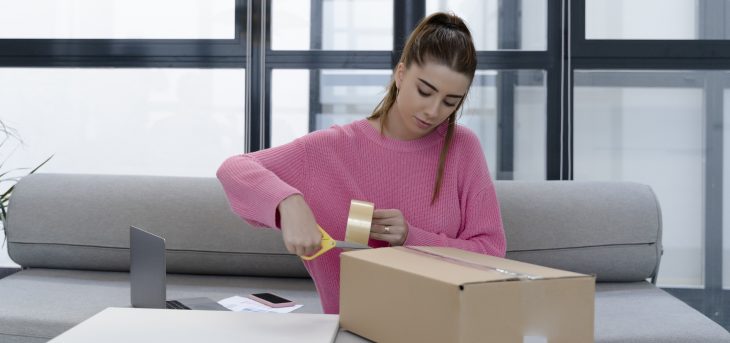 If you don't have a surplus, make one. Do you have a winter coat you haven't worn in years or an old computer, coffee machine or television that still works but you don't use? Sell them and reap the rewards of extra cash and a roomier closet.
Your emergency fund: There when you need it
Ultimately, an emergency fund offers an important financial cushion. Not only does it help cover unexpected expenses, it can also keep you afloat during rocky times. No matter the situation, if you've found yourself in a financial position where you need to act now, then now may be the right time to spend your emergency fund.
Now that you know how to use your emergency fund during a recession, you may want to master some more recession-proof strategies. Keep reading to find out how parents can learn how to protect their retirement savings from a recession.