This year, people are spending more time at home than ever, and they're using their living space differently. According to research from Consumer Specialists, 57 percent of homeowners completed a home improvement project during the first three months of COVID-19. Many people are rethinking how to make their homes more efficient and considering how to squeeze another home office (or a home gym or podcast studio) into the square footage they have. Finding more joy at home — and getting more use out of the space you have — may just be the pick-me-up you need during a tough time.

There are lots of great things you can do with an unused corner or awkward alcove under the stairs to make it more useful for your life right now. With some imagination and quality materials, you can turn a little piece of your abode into something more functional and enjoyable for your family.
Here are some home improvement ideas to consider:
1. The space under the stairs
Staircases frequently create a sharp space underneath that's tough to style — furniture doesn't fit there and it's not a comfortable place to sit. However, custom cabinetry and drawers could transform that angled nook into hideaway storage for out-of-season clothes or sports equipment. You could also enclose the space and add doors to create crawlspace-like storage, or you could transform the space into a nook for remote learning, a kids' art area or even a small recording studio for your podcast. If you're in need of a first-floor powder room, the space under the stairs could also be big enough for a toilet and tiny sink.
2. High ceilings or tall kitchen space

Soaring ceilings can give a home an air of openness and sophistication, but they also mean a lot of dead space up high where no one can reach anything. It takes some imagination to transform a space so high up, but there are options that can take your home to the next level. For instance, bookshelves with a rolling library ladder can allow you to display your favorite tomes and get to them when needed. Or you might install wine racks (also accessible by ladder) or take additional shelving all the way to the ceiling. In a tall kitchen, you could even install an extra row of custom cabinetry for your rarely used items.
3. Alcove or bay window

Sometimes there's a corner or cut-out in your home that's not suited for other purposes but seems too small for a purpose of its own. Those areas can be transformed to allow for a functional space that better serves your family. Now that many people are working (and schooling) from home, could you create a custom office space, complete with a built-in desk and shelving to the ceiling? Are you lacking a wet bar with a connected sink and wine refrigerator that you can show off once you start entertaining again? Do you need a spot for a home library? Now is a great time for these updates.
4. Awkward bathroom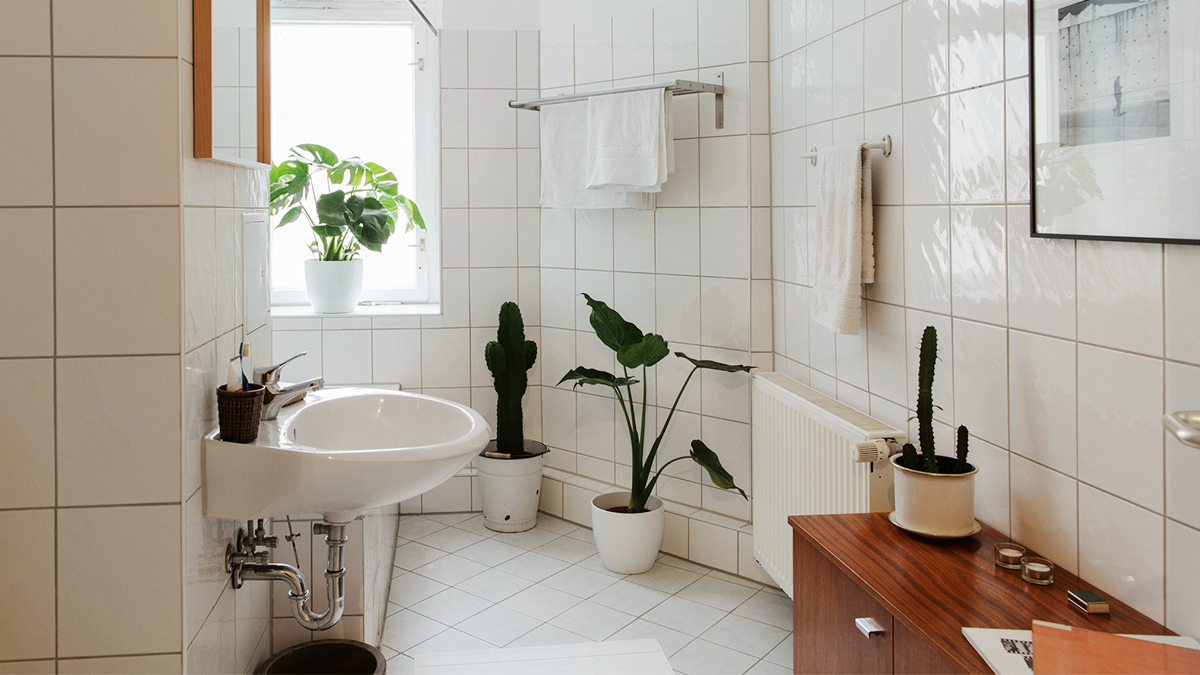 Everyone's seen the bathroom that's laid out all wrong — the door opens into the toilet and the bathtub runs the wrong way in the room. Now that your visitor traffic is down, it's an opportune time to take a bathroom out of service and let a professional fix the issues you've always had. Rearrange the fixtures, install a shower that fits the space and splurge on the vanity you've had your eye on. (You've always wanted a shower with marble tile and multiple shower jets, right?)
5. Spare room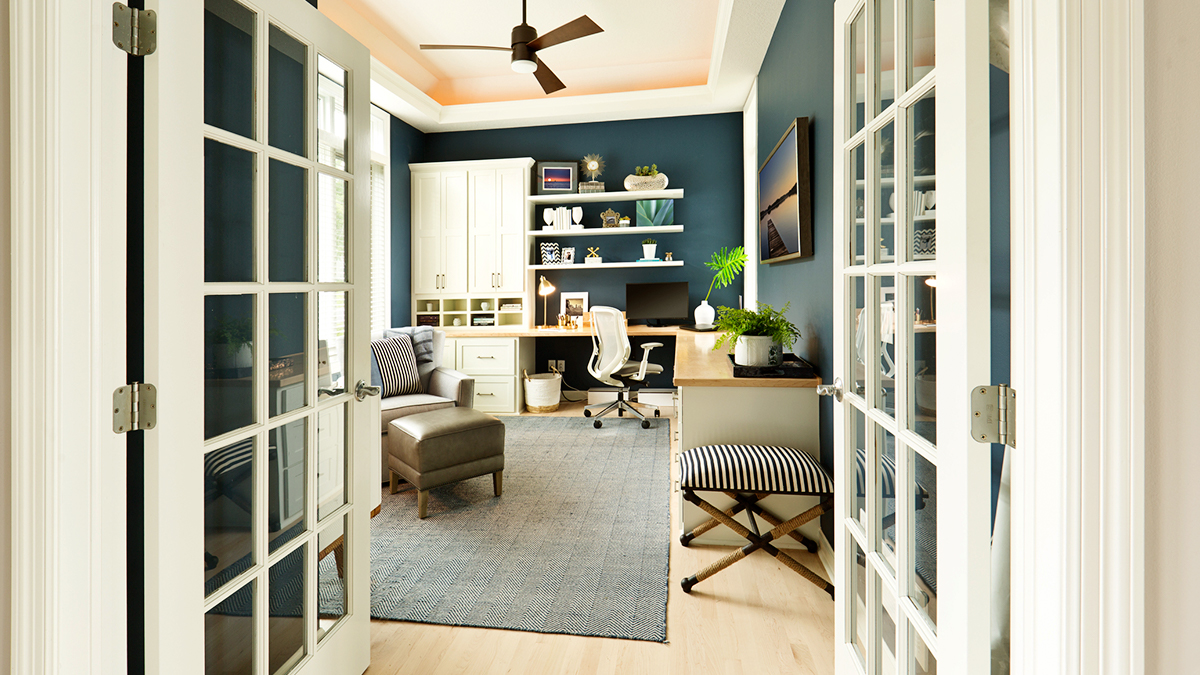 That spare guest room might not be getting too much use right now, whereas everyone in your home might need a place to work. Transform your spare room into a home office (with space for guests) by installing shelving, workspace lighting and custom cabinetry to store your files and printer. Or consider using part of the space as a home gym, which might feature shelves for equipment, a wall-mounted barre, wall mirrors and flooring to support a treadmill or another high-tech exercise machine. If you've got work and workouts covered, consider turning that room into a space for crafting, art or even meditation.
6. Hallways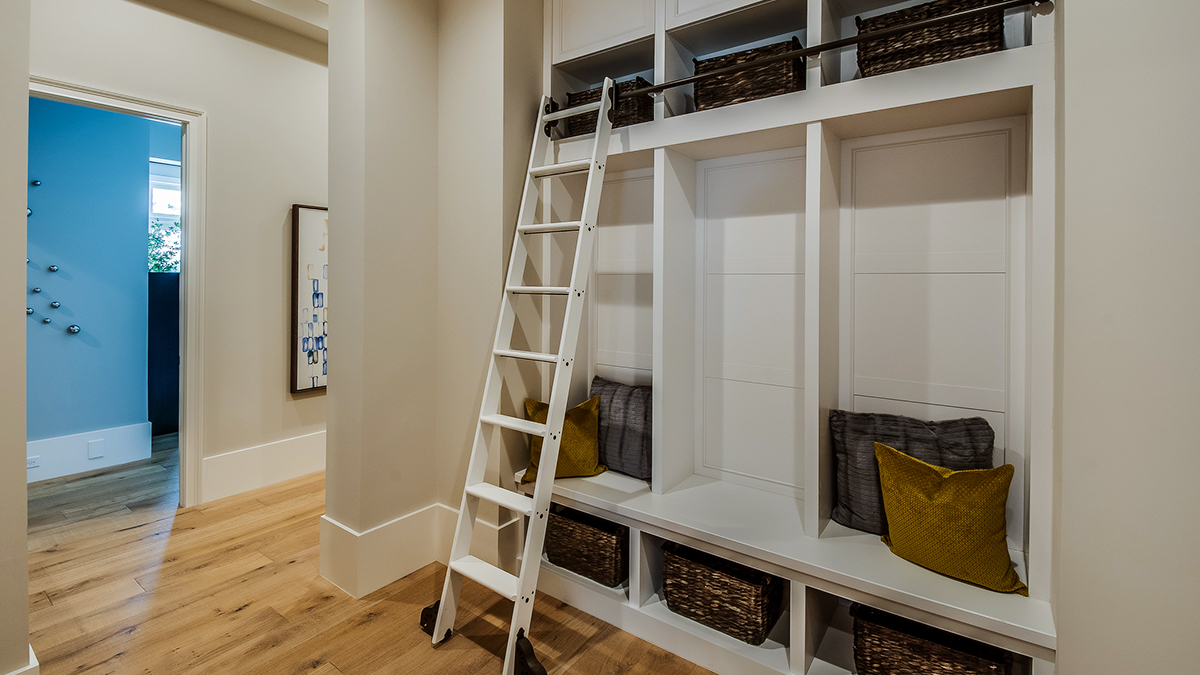 Does your front door open directly into your living room, or do you have an awkward hallway without much of a purpose? Consider a project that would turn the space into a mudroom area where family members can leave the odds and ends that accompany leaving the house, such as coats, shoes, car keys and umbrellas. Adding shelves, cubbies and hooks can make a dead area more efficient and prevent outerwear from being left all over the house.
7. Underutilized laundry area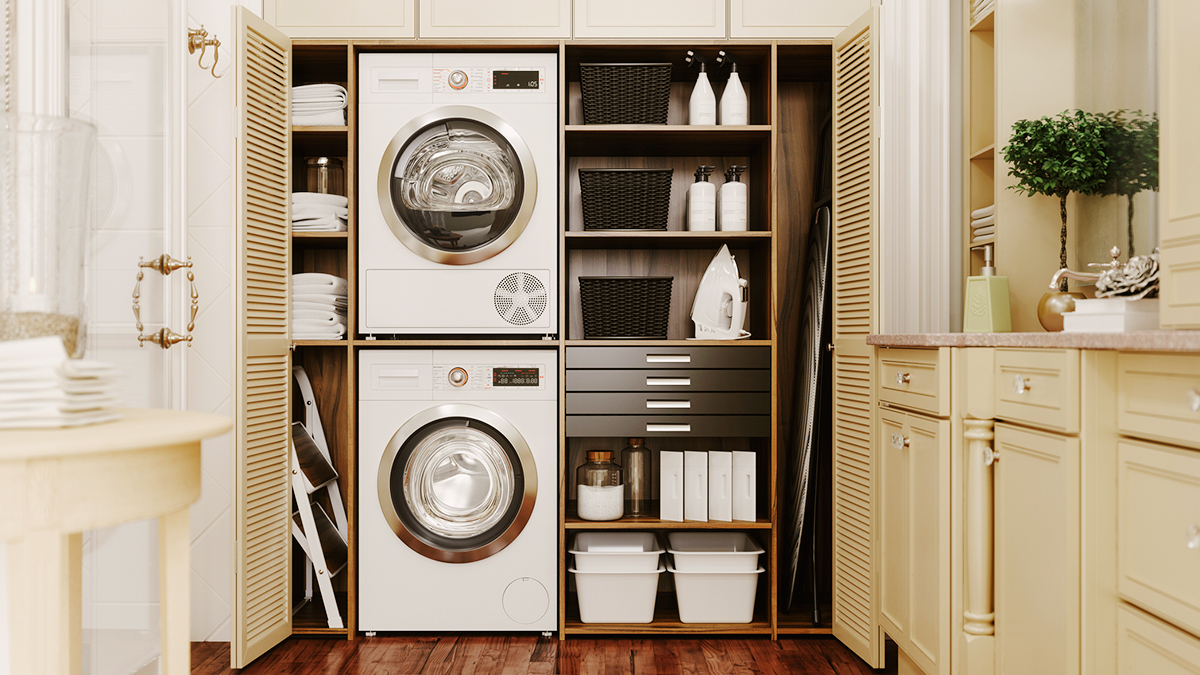 When space in the home is tight, you might not realize the wasted opportunity of a laundry room that only houses a washer and dryer. What if you installed shelves and a table for folding or a drop-down drying rack? Are you a crafter or sewing enthusiast? Your laundry area might be the perfect spot for a crafting table or sewing machine, with bins of craft materials and the ribbons and bows you need for holidays. Consider the things you do regularly that don't have a functional space in your home.
If inspiration strikes, financing can help you bridge any money gap. A personal loan from Discover might give you the freedom to maximize your home space so it's welcoming and functional for everyone in the family.