Paying down high-interest debt is an excellent way to feel better about your overall financial health. If you're spending a lot of emotional energy worrying about your debt, finding a way to get it quickly under control could help One strategy might be to consolidate debt — 82% of customers told us taking out a Discover personal loan for debt consolidation helped improve their financial future.* And less stress may mean more motivation, to manage your debt as well as plan for your financial future.
When you consolidate with a personal loan, you get the advantage of making one monthly payment. 84% of debt consolidation customers said they saved money with a Discover personal loan and the majority of them said they saved an average of $353 per month.*
Having more money in your pocket as you manage debt may allow you to create a strategy to reduce and continue to manage your debt in the future. Once you've conquered high-interest debt, moving on to any of the following goals can be a smart financial choice.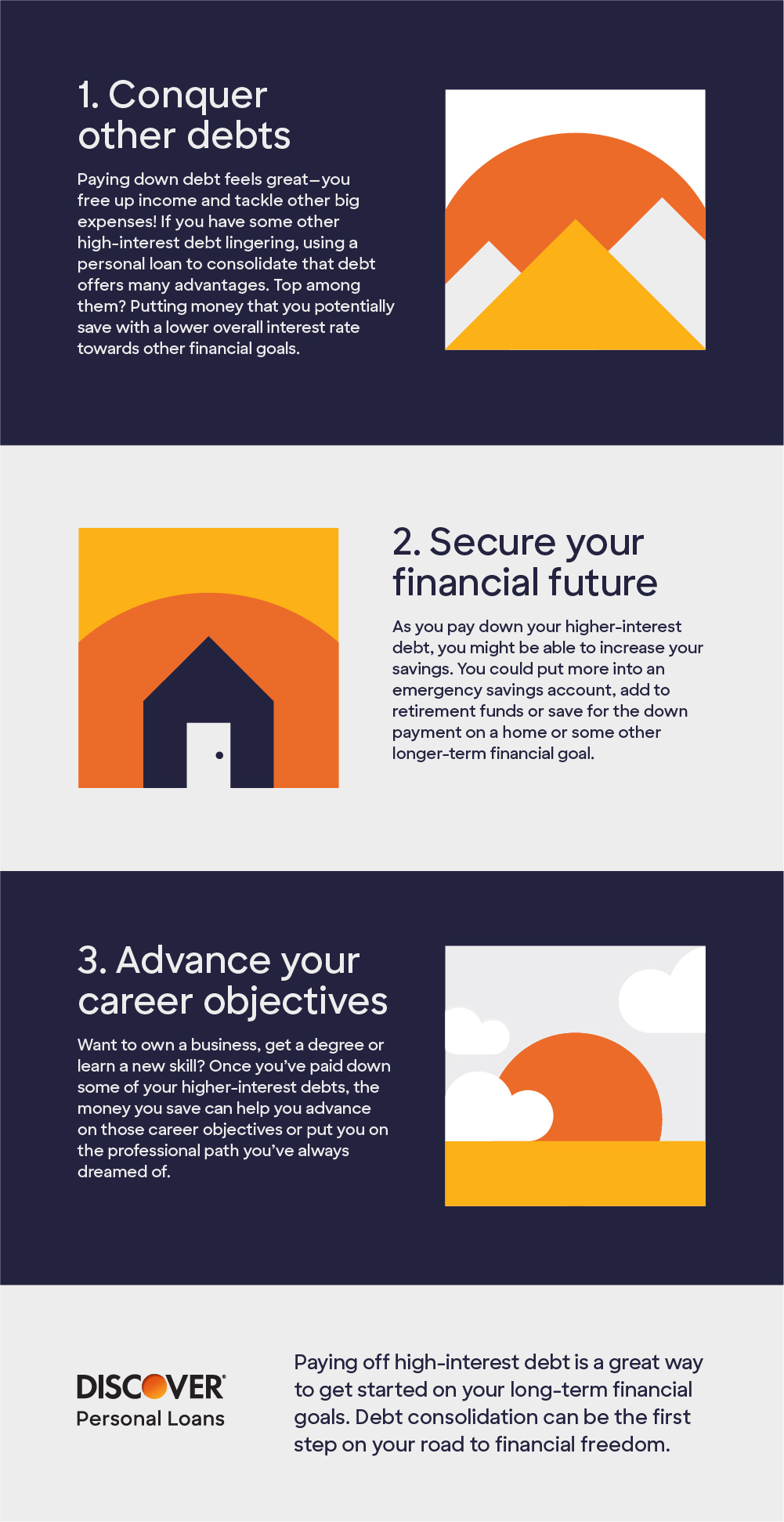 See the potential savings of consolidating higher-interest debt with a loan from Discover.Estimate Savings