Why Renters Should Pay Attention to How the Federal Reserve Affects Mortgage Rates
Should you rent or buy? See how the Fed's interest rate changes can impact the answer.
To rent, or to buy. That is the question. Especially considering that home values in the U.S. have been rising. At the same time, renting isn't getting any cheaper.
The debate gets even hotter when the Federal Reserve hikes interest rates. In 2018, for example, the Federal Reserve raised its benchmark interest rate four times, and that was following three rate hikes in 2017.
The Federal Reserve's interest rate hikes can have an impact on mortgage rates, causing many prospective homebuyers to track news headlines closely.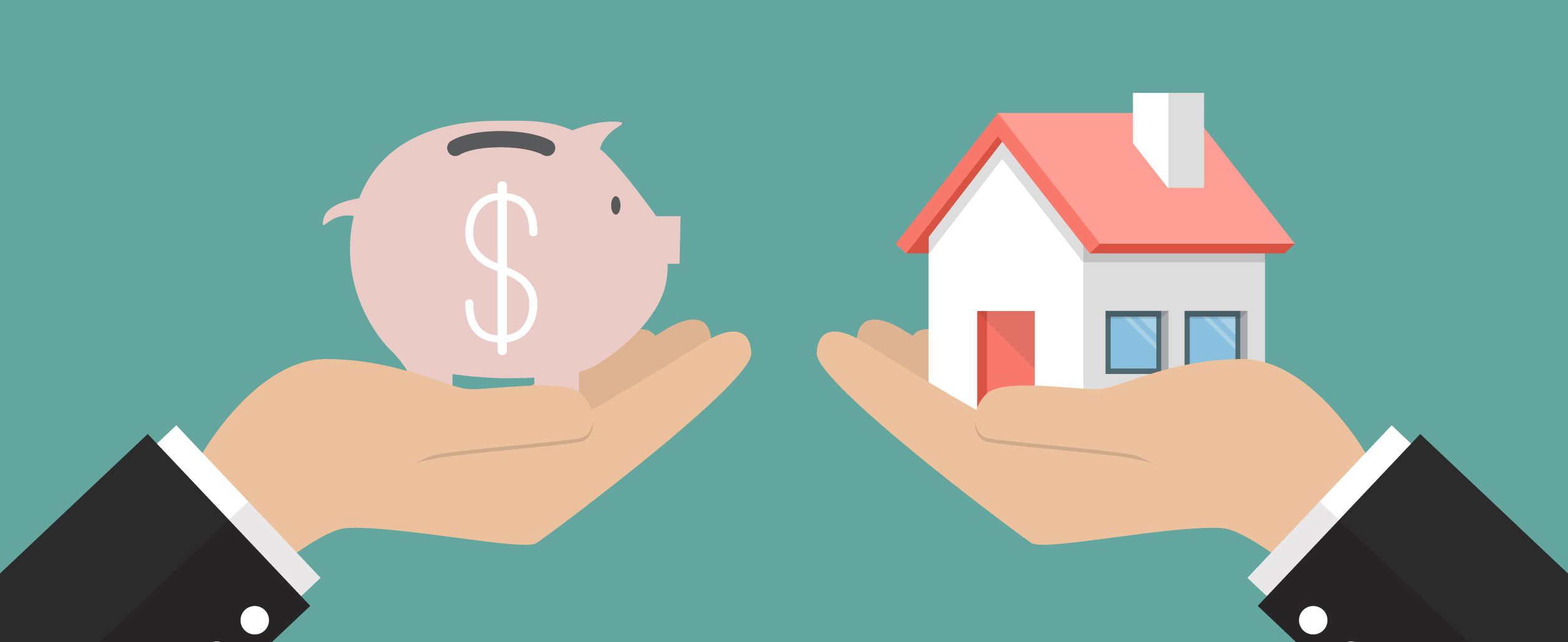 "The majority of today's homebuyers are millennials looking to make their first step into homeownership," says Andrew Prasky, an agent with RE/MAX Advantage Plus in Blaine, Minnesota. "Any small change in affordability, like rising mortgage rates, will more than likely delay their purchasing."
Homebuyers may be wondering how the Federal Reserve affects mortgage rates and whether getting a mortgage is still an affordable proposition if the Fed raises its benchmark interest rate. At the same time, renters may be feeling frustrated by rising rent prices and feel pressure to buy before rates go any higher.
Understanding how rising interest rates affect home prices—and how the costs of homeownership compare with renting—can give you some perspective if you're torn over which housing solution makes the most sense.
The Fed doesn't actually set mortgage rates. Instead, it determines the federal funds rate.
How the Federal Reserve affects mortgage rates
One thing homebuyers sometimes misunderstand is how the Federal Reserve affects traditional mortgage rates. The Fed doesn't actually set mortgage rates. Instead, it determines the federal funds rate, which generally impacts short-term and variable (adjustable) interest rates.
This is the rate at which banks and other financial institutions lend money to one another overnight to meet mandated reserve levels. When the federal funds rate increases, it becomes more expensive for banks to borrow from other banks. Those higher costs may be passed on to consumers in the form of higher interest rates on lines of credit, auto loans and to some extent mortgages. Traditional mortgage rates are influenced by a number of factors, including Federal Reserve monetary policy, which includes both the federal funds rate and buying and selling of government securities such as bonds.
So, how do rising interest rates affect home prices?
Rising rates could mean more expensive home loans
As rates rise, getting a mortgage loan could come with a bigger price tag, says Richard Staley, chief production officer of the Atlanta-based mortgage banking firm Angel Oak Home Loans.
"Small fluctuations in interest rates can have significant effects on costs for homebuyers," Staley says.
He offers an example of a $200,000 30-year mortgage at a 4 percent interest rate. Using a mortgage calculator, Staley determined that a 1 percent increase in the rate would raise the monthly payment by $119.
Renters could also feel the effects of rising rates if the pool of buyers shrinks.
"If would-be homebuyers opt to continue renting, rather than buy due to higher borrowing costs, then the additional rental demand could drive up rents," says Brian Davis, a real estate investor and co-founder of Spark Rental, an educational resource for renters and rental investors.
Rising interest rates may drive home prices down
How do rising interest rates affect home prices? The answer might surprise you.
Because higher interest rates make mortgages less affordable on a monthly basis, Davis says they can depress home price growth. In other words, rising interest rates could cause home sellers to drop their prices to attract buyers.
That's something of a silver lining for buyers who are worried about being able to meet a seller's price. If rising interest rates help home prices stabilize, more renters could decide to make the switch to owning.
Calculating the upfront costs of renting vs. buying
How the Federal Reserve affects mortgage rates and how rising interest rates affect home prices are just part of the puzzle for renters. The upfront costs are another. When debating whether to rent or buy, there are several expenses to keep in mind. One of the biggest is your down payment.
Staley says renters shouldn't assume they're locked out of buying if they can't afford to put 20 percent down.
"If you're looking to put 20 percent down on a $200,000 home, you'd need to save $40,000," Staley says. That could be a hard target for some buyers to hit, but there are mortgages available that offer much lower down payment requirements. For example:
FHA loans: These are backed by the Federal Housing Administration and allow qualified buyers to purchase a home with as little as 3.5 percent down.
USDA loans: The U.S. Department of Agriculture offers mortgage loans that require no down payment at all. These loans are available to eligible buyers who purchase qualified properties in rural areas.
VA loans: This is another no down payment mortgage option that's designed for qualifying veterans.
If you opt for one of these loan options, remember that you may still be responsible for paying closing costs, which can run between 2 and 5 percent of the home's purchase price, according to Zillow.

The cost of owning goes beyond the mortgage
Moving from renting to buying also means paying for things beyond the down payment or closing costs. Prospective buyers should also think about what kind of money they'll need after the purchase is complete, says Allen Brewington, a licensed associate real estate broker with Triplemint in New York City.
"Owning a home comes with additional expenses and buyers who don't have sufficient savings are most at risk," Brewington says. "When you rent, the landlord should fix everything that breaks in accordance with your lease agreement. When you own and the dishwasher breaks, you'll have to fix it or purchase a new one yourself."
"Renters who intend to stay in the same home for a long time should buy, rather than rent."
If you don't have emergency savings, Brewington says these added expenses can be more difficult to deal with. Setting up a separate savings account for home maintenance and repairs can help you prepare for the occasional financial blip that owning a home entails.
Take advantage of rising rates to boost your home savings fund
While it's important to understand how rising interest rates affect home prices, it's also key to know that rising interest rates actually provide more of an incentive to save, for both the upfront and long-term costs of buying. While banks may be charging more for loans, they could also be paying out a slightly higher interest rate on savings accounts.
If you're trying to accelerate your down payment fund or set aside cash for closing costs, every extra penny earned in interest counts. Even if you're planning on staying put in your rental for the moment, you can still take advantage of higher savings account yields so that when you're ready to buy, you'll have the money waiting for you.
Look at the big picture before making a move
If how rising interest rates affect home prices is a concern, it's also important to consider your short- and long-term plans and how they may affect your bottom line.
"Renters who intend to stay in the same home for a long time should buy, rather than rent," Davis says.
Davis says there's an immediate loss associated with the closing costs buyers pay upfront but that loss is regained as equity increases. Someone who buys a home and then sells it a year later because they're relocating for a new job has less opportunity to recover that initial loss.
On the other hand, renting could be the better option for the long term in certain situations. If your job isn't as stable as you'd like it to be and you're concerned about keeping up with your mortgage payments, renting may create less pressure financially. Renting long term could also make more sense if you'd like to build up a bigger down payment.
Thinking about the type of lifestyle that appeals to you most can be helpful in guiding your decision.
"Owning a home has many rewards," Prasky says. "It's a place you can call your own, there may be tax breaks (consult a tax advisor) and it's an investment for your future, but it comes with a lot of responsibility. If you don't mind yard work and upkeep, then buying might be the right option."
NMLS ID 684042