4 Money Tips to Thrive in the Gig Economy
Learn how to reshape your approach to budgeting and saving if you don't work a typical 9-to-5.
The standard 9-to-5 job is becoming the exception, rather than the rule, as more Americans find themselves thriving in the gig economy. According to a 2017 report from Intuit, the contingent workforce makes up 36 percent of the U.S. workforce today, compared to 17 percent 25 years ago. Contingent work refers to jobs that don't have a contract for long-term employment or function with a non-standard arrangement. Gig workers, also known as on-demand workers, are part of that contingent workforce.
Flexibility and variety are two of the biggest draws of the on-demand gig economy, which is defined by temporary, flexible, often one-off jobs that companies tend to fill through digital marketplaces with independent contractors and freelancers. You can drive for a ride-sharing service in your spare time, for example, or pick up extra cash by doing short-term gigs through websites that allow individuals or companies to hire people for single jobs (enter: TaskRabbit and Amazon Mechanical Turk). Or, you could become one of the 57 million Americans who freelanced in 2017, according to a report commissioned jointly by Upwork and the Freelancers Union.
While jobs in the gig economy can take on many different shapes and sizes, there's one thing workers who have bucked the 9-to-5 tradition share: concern about how to thrive in the gig economy financially with an irregular income.
57 million Americans freelanced in 2017.
Having a plan for spending and saving can help to ease financial worries. Yet, when your income is inconsistent because your working schedule varies from month to month, it may feel like figuring out how to thrive in the gig economy—and get ahead financially—is an insurmountable task. It's not… if you prioritize your budget so you know when to spend and when to save.
Here are four money tips to thrive in the gig economy:
1. Plan your budget to match your income
Budgeting is tough enough, but it's even more challenging when your income fluctuates. If you're just getting started, a minimalist budget is a good place to begin for thriving in the gig economy.
"When you're first launching your career and you haven't locked down steady-income gigs, it's crucial to make a budget that calls for minimal spending," says James Duren, a Jacksonville, Florida-based freelance journalist and expert at consumer review site HighYa.com.
Duren, who's been freelancing since 2014, says a money tip to thrive in the gig economy is to focus on what you can control in your budget. That includes things like food, gas, entertainment and utilities. Ensuring that these expenses remain as low as possible can keep inconsistent income from being an issue, while still giving you an earnings goal to work toward.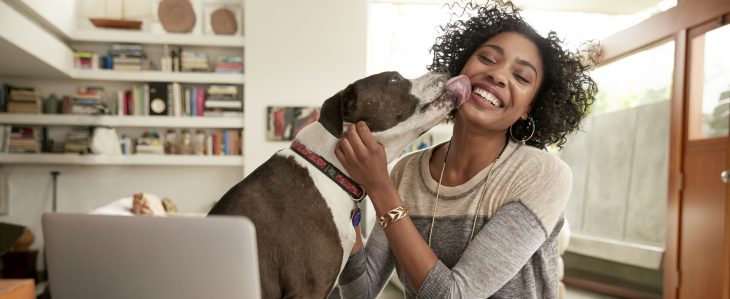 "This is where motivation comes in: You have to be committed to earning at least what your basic budget requires," Duren says.
Stephanie Caudle, freelance public relations consultant and founder of Black Girl Group, an online freelance marketplace, offers another budgeting perspective on how to thrive in the gig economy.
"Always create your budget around your lowest earnings month," she says. "That way, even if you have a greater income month, you'll have money left over."
2. Think bigger is better for your emergency fund
Next on the list of money tips to thrive in the gig economy is having cash stashed away for emergencies. If you're looking for financial tips for working in the gig economy, an emergency fund can save you in more ways than one.
"An emergency fund can serve as a dual-purpose tool," says David Bakke, a freelance personal finance journalist based in Norcross, Georgia, and a Money Crashers contributor. "It can help out with actual emergencies and also supplement the lighter income months."
Bakke says three to six months' worth of living expenses in emergency savings is usually recommended for traditional workers. For those wondering how to thrive in the gig economy, however, he recommends setting aside nine months of expenses in your rainy day fund. He says another financial tip for working in the gig economy is to include emergency savings as a line item in your budget, just like any other expense.
Yet, saving nine months' worth of income is a lofty goal, and it's not always a realistic one for gig workers, Caudle says. It may require extra discipline.
"An emergency fund can serve as a dual-purpose tool. It can help out with actual emergencies and also supplement the lighter income months."
"I've personally found that the best way to save money is to save during your best months as opposed to splurging because your income is higher," Caudle says.
This allows you to meet your target savings goal in the months when your income is lower and exceed that goal in the months when you're making more and thriving in the gig economy.
3. Be flexible with your financial goals
The gig economy can offer more freedom in how and when you work if you're not tied to a single employer. The other side of that coin is that instability can wreak havoc on your financial goal-setting. Third on the list of financial tips for working in the gig economy is being prepared to adjust your short- and long-term money objectives.
Duren learned firsthand how temperamental gig work can sometimes be. When a cornerstone client decided to shift its content strategy, he was given only a few days' notice that his contract was ending.
"When this kind of stuff happens, it's impossible to plan for it and even harder to come up with a consistent financial plan," Duren says.
Thriving in the gig economy when one of your income sources dries up may require you to rethink your financial goals, at least in the short term. For example, you might be working on building your emergency fund while aggressively paying down debt. When you experience an income dip, you may have to put one or both actions on hold temporarily. Adjusting to your circumstances and regularly assessing your financial plan is a good money tip to thrive in the gig economy.
4. Don't lose sight of retirement
As you apply these money tips to thrive in the gig economy to your financial life, remember to leave room for retirement planning. According to a 2017 survey from Small Business Majority, four in 10 workers lack a retirement account.
If you're focused on how to thrive in the gig economy, Duren says to cover basic expenses first, then add to your emergency savings and then put money away for retirement. He suggests that if you have debt, consider paying that off first, then thinking about retirement.
Keep in mind that even if you feel like you're thriving in the gig economy, you may not always be able to save the 15 percent of income that many financial experts recommend. Instead, set a retirement savings goal that's realistic for your budget, which may be 10, five or even three percent to start.
If you're making $40,000 per year, for instance, three percent is $1,200. Saving $100 per month in a Roth individual retirement account (IRA) from age 25 to age 65, with a five percent annual rate of return, would give you a retirement nest egg of more than $150,000, according to Bankrate's Roth IRA calculator. If your gig income grows, you can step up your contributions for even more retirement savings.
Stay focused on the bigger financial picture
These financial tips for working in the gig economy can help you find your footing. As you continue expanding your income, however, remember to revisit your spending, saving and financial goals. You may be able to commit more to savings or paying down debt. Or, your expenses may increase if you're thriving in the gig economy and investing money to turn a side gig into a full-time business. Either way, your budget should be designed to evolve and grow along with your gig economy career.