Understanding Your Good Faith Estimate

Your Good Faith Estimate (GFE) is exactly that… an estimate provided to you by a mortgage lender detailing all the anticipated costs associated with buying or refinancing your home.
After you apply for a mortgage, your lender must send a GFE to you within three business days of your application being accepted.  If you apply with multiple lenders, each must provide you with a separate GFE.  All lenders are required to use an identical form using the same method and terminology to present your prospective loan to you – making your Good Faith Estimate a valuable "apples-to-apples" comparison tool to evaluate and choose the best loan.
How to read your Good Faith Estimate
The first page of your GFE provides an at-a-glance statement about your loan.
The second page explains the details that go into each of the lender's and third party charges.
The third page explains how you can use the GFE to compare the variable fees different lenders charge.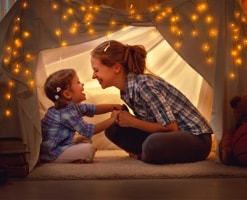 The home equity you've earned
can be used in a multitude of
ways. 
Main

Start your application online

or give us a call.
Main

Start your application online or give us a call.