Tools to Design Your Dream Kitchen

You've got the vision. You've got the home improvement loan. It's time to make your dream kitchen a reality. But for many people trying to piece every aspect of this big project together on the floor of a home goods showroom can feel haphazard and overwhelming. Commissioned sales people will offer assistance but these consultations may only assist in blowing your budget. Take the time to research and explore design options with any of the online tools below instead of walking into a store unprepared. By refining your choices and determining exactly what you want in advance you can save time, stay on budget and bring a cohesive look to the finished product.
Sources for Inspiration
The perfect kitchen isn't designed in a day. You may spend years daydreaming about more counter space before you decide to secure a home equity loan or save enough money to make your vision a reality. In the meantime Pinterest is an excellent place to gather inspiration and ideas. These online pin boards allow you to gather images from retailers, designers and lifestyle magazines all in one place. Get started by following some of these excellent kitchen design boards:
Online Retailer Design Tools
Many kitchen supply retailers have developed their own software programs to allow customers to easily create a look with store product. The upside of using these programs is simplicity. You can design your room, make an in-store appointment to order the pieces and you're ready to start the remodel. 
Check out online kitchen design tools, home design tools, and room planning tools to see if one of these retailers can help you create your dream kitchen.
Exciting Design Apps
Work on your kitchen ideas on the go with these free design apps:

You may spend years daydreaming about more counter space before you decide to secure a home equity loan.
An easy CAD application designed for beginners to sketch project ideas. The clean interface and clear instructions make it simple to get started, but if you want to export drawings you must upgrade to the paid version.
A fun app for your iPad, EZ Kitchen allows you to play with materials and colors to get an idea of what works together. It's especially helpful for experimenting with different tile backsplashes.
Room Planner by Chief Architect
Create realistic 3D models with customizable floor plans. The material selector lets you experiment with a wide selection of colors, patterns and textures to decorate as well as design.
A major remodel is a significant undertaking and everyone can use some help on the project, whether it's from these tools, home improvement loans, design experts or friends who pitch in for an afternoon of painting. But with some planning and creativity you can bring your vision for your home to life.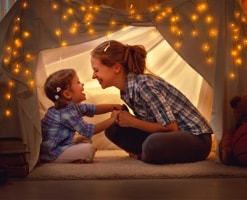 The home equity you've earned
can be used in a multitude of
ways. 
Main

Start your application online

or give us a call.
Main

Start your application online or give us a call.