What Does the Ideal Borrower Look Like?

Buying a home is much easier if the loan process goes smoothly. While you can't control all aspects of financing, you can make changes that impact how you look as a borrower. Before starting the process, take the time to understand what an ideal borrower looks like to lenders, so you can put yourself in the best possible position.
First, the ideal borrower has stable income. This may come through commissions, an hourly wage or salary, or retirement income as long as it is consistent.
A person doesn't need to have a large salary to qualify for a home. Instead, the focus should be on managing debt and living within his or her means. Lenders look at debt-to-income ratios, so it is important that a buyer minimizes debt and has a budget in place before applying for a mortgage.
The ideal borrower may have debt, but knows how to manage it. He or she makes payments on time and doesn't let it get out of control. Knowing how to save money is another important character trait for the ideal borrower. This means more than just saving for a down payment. The borrower should be working toward having enough cash reserves to cover several months of expenses.
Lenders like prepared borrowers who have all paperwork in order, so the process goes as smoothly as possible and their pipeline keeps moving. Borrowers should include all financial information to help ensure there are no delays.
How to Become an Ideal Borrower
If this profile doesn't fit you right now, don't give up. With time, effort, and dedication, you can become an ideal borrower. The first steps include the following:
Have a plan. Know what you need to do to prepare to be a homeowner. Research online fromreputable sources. Talk to a lender early on and find out more about the processand what you need to do to get approved.

Get all of your paperwork together and keep it in a safe place.

Start paying down your debt and saving money.

Learn how tolive within your means. 
When you are ready to begin the home-buying process, get preapproved. This step takes the pressure off once you find the right home. By getting preapproved, you will know how much you qualify for and what you need to doif your preapproval is denied.
Anyone can take the right steps to become the ideal borrower. This makes the process simpler for both the lender and homebuyer.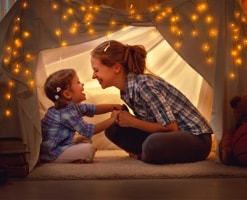 The home equity you've earned
can be used in a multitude of
ways. 
Main

Start your application online

or give us a call.
Main

Start your application online or give us a call.