House Price Index: What Does it Mean to a Home Buyer?
A House Price Index (HPI) is a tool that measures changes in single-family home prices across a designated market. These tools can show you areas where home values are increasing or decreasing so you can estimate prices. With proper lender assistance, HPIs can help you decide if it's a good time to purchase a new home.
HPIs are often used by economists and financial analysts to monitor long-term trends and gauge what is happening in the U.S. housing market. The impacts of these predictions vary, but your lender can explain how they may affect your mortgage costs.

We'll briefly explore three influential HPIs for the U.S. market:
Each of these indices can be a useful guide in your home buying journey.

What Exactly Is the Quarterly HPI?

The HPI published by the Federal Housing Finance Agency (FHFA) is a specialized index for measuring changes in home prices. It's essentially a snapshot of home prices across the United States, in a specific region of the country or even as close as your city.

This HPI measures the average price changes for homes that are sold or refinanced, but only those with mortgages purchased or secured by Fannie Mae or Freddie Mac.

That means the HPI doesn't consider loans and mortgages from the VA, Federal Housing Administration or other federal programs. The HPI only looks at existing single-family homes, so it won't be affected by new construction, condos or apartments.

This HPI provides a reliable estimate for average prices and home appreciation, but may not be as specific as other indices.

Explaining the Case-Shiller Indexes

CoreLogic, a U.S. financial information company, has its own HPI called the Case-Shiller Index. Like the FHFA's HPI, the Case-Shiller Index tracks repeat sales of houses. Instead of just taking simple averages, it makes monthly comparisons based on how many homes are sold.

The CoreLogic Case-Shiller Indexes cover a variety of different city, regional and national information.

These  indexes provide a more accurate snapshot of market changes because they compensate for a change in overall sales. The downside is that they do not provide as thorough coverage for state and city levels as does the FHFA HPI.

The Residential Price Index

FNC, a private mortgage technology company, also publishes an index that tracks residential properties, but it differs slightly from other HPIs.

The FNC Residential Price Index (RPI) is created using public records, recent property appraisals and statistics on neighborhoods and individual property. The RPI focuses on a variety of single-family home types, covering the top 100 metro areas as well as providing zip code-level tracking.

The RPI provides a variety of statistics, allowing you to track multiple trends. The information can be customized to show price changes for specific regions or types of homes, such as a ranch-style house. The RPI provides a personalized evaluation of the market, but is much harder to use without getting help to interpret what it means.
The HPI and You
The big takeaway for the average borrower is that an HPI can provide a snapshot of home prices. Higher home prices impact which homes you can afford and may raise the loan-to-value (LTV) of the mortgage you must borrow to get the home you want.

The LTV is one of the key risk factors that a lender uses to qualify buyers. The higher the LTV, the more your mortgage is likely to cost.

HPIs can help you decide on the most advantageous regions to move to, the right types of homes to purchase or the right time to sell your existing property. Since these calculations can be complex, it is best to speak with a qualified lender or financial planner when using any HPI as guidance.

We have created this mortgage terminology glossary that can help you make sense of terms you see here or in your loan paperwork, providing a better understanding of your options.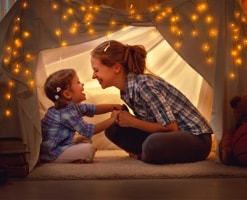 The home equity you've earned
can be used in a multitude of
ways. 
Main

Start your application online

or give us a call.
Main

Start your application online or give us a call.