A Borrower's Guide to How Mortgage Rates Are Influenced by the Secondary Market
Interest rates may change rapidly when the government withdraws market stimulus and investors return to the secondary market. Although lenders don't talk much about the secondary market, it is one of the most significant factors in determining the rate that you'll pay on your mortgage.
What Is the Secondary Market?
Traditional financing for a home mortgage loan takes place on the primary mortgage market. The secondary market is where your lender engages with outside investors like Fannie Mae and Freddie Mac in an attempt to make back the money they lent to you plus a little profit. These investors add liquidity to the market, which helps to keep mortgage rates low and relatively stable across the entire country.
Typically, secondary investors have more influence on the interest rate than does the lender who funded your mortgage.
As we recovered from the recession, government intervention kept rates relatively stable. Now that the government is stepping away from the market, finalizing in the third quarter of 2014, secondary investors will return and introduce variation. This will result in a fluctuation of available rates.
What Will Change Now?
The biggest change you'll notice is that the market is likely to lose the stability it has had over the past year. Rates will follow market trends, but no one is sure exactly how much they will change once the government completely steps back later this year.
Over the past nine months, rates have hovered around 4.20% to 4.5%. When rates were consistent, products like 30-year fixed-rate mortgages were in high demand. With the changing market, the conventional wisdom of the past nine months no longer applies.
Should You Worry or Be Excited About the Secondary Market?
Uncertainty is always a little uncomfortable. No lender can guarantee how the market will react to the stimulus withdrawal or where rates will be a week from now, much less at the time you close on your home.
However, rates are still low and the dynamic market is providing new opportunities to explore.
In April 2014, Hybrid Adjustable Rate Mortgages (ARMs) were a viable alternative to other mortgages, offering a low-cost, fixed initial period and lifetime caps. The rate on these loans was roughly one percentage point lower than a 30-year fixed mortgage. When rates are low, this single point makes a huge difference in the cost of your loan.
Consider this scenario using April 2014 rates:
Sample hybrid ARM had a rate of 3%.
30-year fixed had a rate of 4%.
The jump from 3% to 4% is actually an increase of one-third of the total rate.
The 30-year fixed would equate to 33% more in interest costs than this hybrid ARM.
While this news challenges the conventional wisdom that a fixed rate is always best, it shows that the market will create new opportunities for potential savings. You just have to be willing to ask your mortgage lender about your loan options and consider new products.
What Should You Ask?
The question you need to ask your lender is: What is performing most efficiently on the secondary market?
Efficiency has a wide range of influencing factors, but it typically translates into a better rate and more favorable overall loan cost. Your lender partner should explain which products the market is currently favoring and what that means for the rates available to you.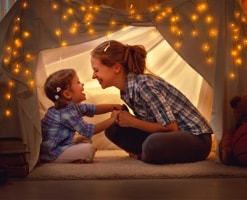 The home equity you've earned
can be used in a multitude of
ways. 
Main

Start your application online

or give us a call.
Main

Start your application online or give us a call.