Discover Deals
See why people love
Discover Deals
Cardmembers can enjoy extra rewards and savings when they shop deals from top brands through Discover Deals. See Frequently Asked Questions
Exclusive

online discounts

Start saving right here. Browse Discover Deals for offers from your favorite retailers, then log in Opens modal dialog to take advantage of the deal.
Save

with coupons

With plenty of online and in-store coupon codes to use at checkout, you can save on everyday purchases from your favorite brands.
Maximize

your rewards

Discover Deals can even help you earn extra Cashback Bonus—that means extra rewards on top of what you already earn.
These top deals are popular with cardmembers
Log in Opens modal dialog to browse more offers from your favorite retailers and shop all Discover Deals.
Finding the perfect deal is easy
Search by merchant or brand name, or browse offers by category.
Frequently asked questions about
Discover Deals
Discover Deals helps cardmembers save on every day purchases and earn additional Cashback Bonus when shopping through Discover Deals. We've partnered with more than 100 brands to provide exclusive discounts and offers, including Fashion Deals and Travel Deals from top retailers.
Offers from your favorite brands can be redeemed online or in store, and update frequently. Log in Opens modal dialog to see all of your current offers, review the details and take advantage of these exclusive discounts and extra rewards.
First, view current offers on the Discover Deals website. You can browse by category or search for specific brands. Then select the deal, log in to your Discover account and review the details of the offer. From there, you can use your Deal right away or save for future use.
To Shop Now
After you log in to the Discover Deals website, you can link to retailer websites to earn your extra Cashback Bonus or get instant savings.
To Shop with Coupons
Log in to get your coupon code. Then complete your purchase online or in store using your code and Discover card to receive savings right at checkout.
There's no sign up necessary for Discover cardmembers.
No matter what type of Discover card you have, you can use Discover Deals. Log in to your account to see the Deals available to you. If you have a Miles card, you'll earn additional Miles versus Cashback Bonus.
Yes, any extra rewards you earn using Discover Deals are in addition to what you'd normally earn.
Yes, Discover Deals only work if you use your Discover card to complete your purchase. While shopping online, you need to use your Discover card associated with the account you're logged in to take advantage of the offer and earn rewards.
Yes. Browse the Travel category for discounts on hotels, airport car rentals, airfare, and cruises.
For more answers, head to the Discover Card Help Center.
More ways to save with
Discover Deals
How to use Discover Deals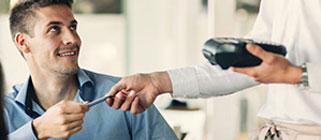 How to Use Discover Deals
Discover Deals helps cardmembers earn bonus rewards at select retailers, both online and in-store.
Save on trips with Discover travel deals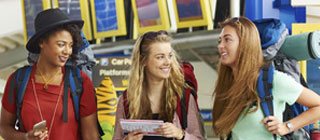 Save on Trips with Discover Travel Deals
Looking to save money on your next vacation? If the answer is "yes," then Discover Deals can help.
Use deals to save money on your wedding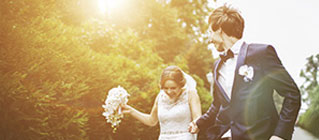 Use Deals to Save Money on Your Wedding
Planning a wedding is exciting—and can be expensive. See how Discover Deals may help you save on your big day.
Learn more about Discover Deals at the Resource Center.
Get the treatment you deserve with
Discover it.
Apply Now