Community Development
The power of our people
In 2019, we were determined to rethink corporate site selection with our new Discover customer care center. That same year, Chicago's mayor unveiled the INVEST South/West initiative, which called on businesses to bring jobs to economically challenged areas. We knew we had to take action in our hometown. We transformed a 100,000+ square foot vacant store into a customer care center that could attract local talent and strengthen Chicago's south side through the creation of needed jobs.
In 2022, we employed over 450 employees at the Chatham center; keeping us on track to meet our goal of creating 1,000 new jobs on Chicago's south side by 2024.
We know this center is thriving because it's embedded in a vibrant community. We wanted to provide a place for the community in our facility so we included an event space where local organizations can hold gatherings for free.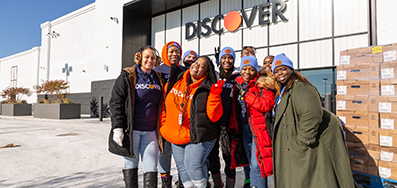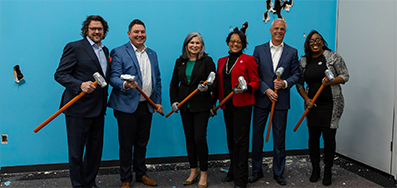 "When companies like Discover enter into the community it closes the gap of hope. Parents are able to reach a new level of esteem and children begin to look at their parents differently."
Takeshi M. James, Principal of Avalon Park School of Fine & Performing Arts.
Based on our experience in Chatham, we've developed a hyperlocal strategy to invest in communities-not only through jobs- but also through local businesses and community-based organizations that serve their residents. We're eager to apply this model to future customer care centers in cities which we operate, and have already committed to applying this model in Ohio.
For more information about the additional community outreach activities across all of our center locations check out our Employee Volunteering section.
Find information about Chatham and our other community centers in our 2022 ESG Report.
Learn more
COMMUNITY REINVESTMENT ACT (CRA)
We have been invested in the mid-Atlantic region as part of our commitment to the Community Reinvestment Act (CRA). This is a federal law designed to encourage financial institutions to meet the credit needs of the communities in which they operate, including low-and moderate-income neighborhoods. We are proud to meet these regulations and exceed them. In 2020 and 2021, we met or exceeded our goals for Outstanding CRA performance.
$700 million+ of CRA investments*
* Book value of outstanding loans & community development investments as of 12/31/2022.
Learn more
DONATIONS & NON-PROFIT SPONSORHIPS
Discover initiates the vast majority of its donations and sponsorships. We are committed to supporting the many volunteer efforts of our employees and have an interest in supporting financial education. If you believe your organization aligns with our charitable interests and fulfills our criteria, please access our online grant application tool
Learn more
EMPLOYEE VOLUNTEERING & GIVING
Volunteerism is one of Discover's Core Values. Our You Care, We Share Volunteer Program allows employees to earn rewards they can donate to a nonprofit organization of their choice. In 2022, employees logged 45,000 volunteer hours.
Employees across the country volunteer with nonprofit partners and programs on behalf of Discover, helping expand our reach to communities throughout the United States.
Big Brothers Big Sisters
Project Helping
Blessings in a Backpack
KABOOM!
Habitat for Humanity
MATTER
Every year, our employees donate thousands of dollars to charities across the country and we match their donations through the You Care, We Share Employee Giving Program.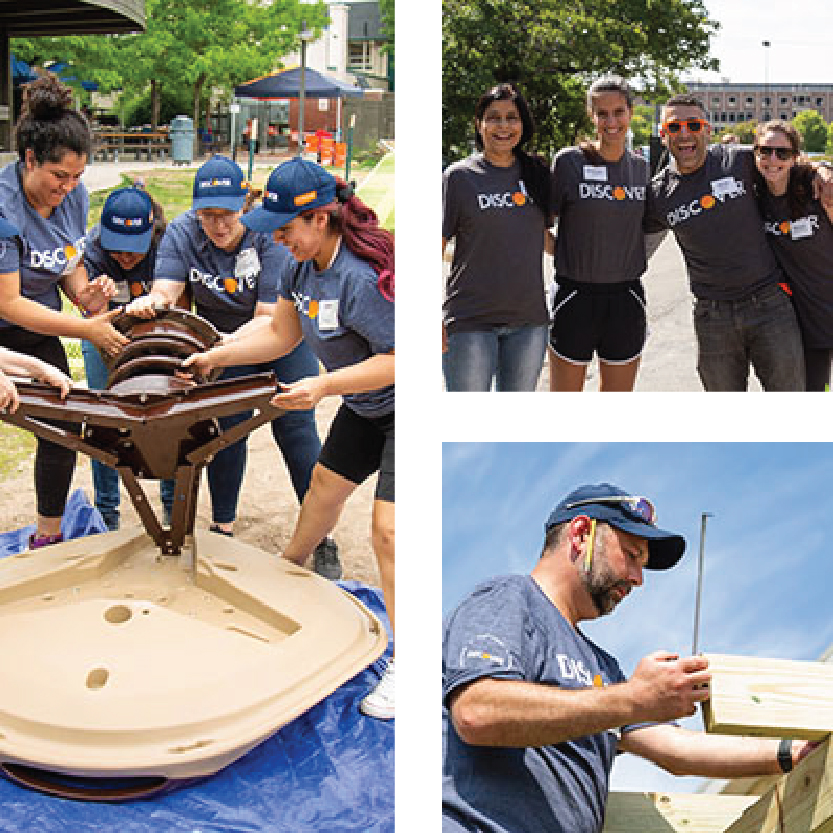 SHINE BRIGHTER U EDUCATION BENEFIT
We are committed to providing equitable education opportunities through our Shine Brighter U education benefit. Discover provides full and partial funding for select undergraduate, graduate, and non-degree programs in business, technology and other job-related fields. This benefit is available to all eligible U.S. employees on their first day of employment.
Shine Brighter U benefits our employees
2X more likely to be promoted than employees not engaged with the benefit
1.9X increased retention rate among enrolled students compared to those that don't engage with the benefit
1,400+ employees enrolled in 2022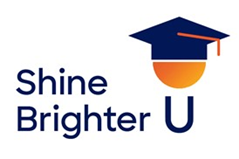 OUR CASHBACK BONUS ® CHARITABLE PARTNERS
We encourage our cardmembers to donate their Cashback Bonus ® rewards to any or all of the organizations we partner with. To donate, call 1-800-DISCOVER or donate online through our Discover Card Account Center.