Environmental Sustainability
We contribute to a more sustainable world through resource conservation and the reduction of our operational impact.
ENVIRONMENTAL SUSTAINABILITY GOALS
As a digital bank, our physical carbon footprint is relatively small. But we still have a responsibility to do more. We have set specific goals that align with our environmental sustainability commitment and will further reduce our carbon footprint.
Goals:
Reduce our Scope 1 and Scope 2 greenhouse gas (GHG) emissions by 50% from the 2017 baseline by 2030
Conduct assessments and build out a road map with additional goals, including resource conservation by the end of 2023
"Similar to our company mission to help people achieve a brighter financial future, I am proud of our efforts to contribute to a brighter environmental future. This year, we established a solid baseline and understanding of our impact, making it easier to know what we can do better. Going forward, we're focused on thoughtful initiatives that balance both environmental and financial impact."
-Richard Prange, Vice President, Facilities Operations, Real Estate, & Sustainability
ENVIRONMENTAL WORKING GROUP
We progress towards our environmental sustainability goals through the leadership of the Environmental Working Group. Their objective is to reduce the company's footprint across all company operations that impact energy and emissions, supply chain, sustainable products and services, and resiliency planning.
"Our Environmental Working Group has been instrumental to our progress in 2022. We Succeed Together is one of our core Discover Behaviors and this group embodies that behavior. We look forward to continuing our efforts in reducing our environmental footprint across our portfolio and achieving our desired objectives in 2023 and beyond."
-Kathia Benitez, Director Sustainability, Compliance and Health & Safety, and Environmental Working Group Committee Lead
BUILT ENVIRONMENT DECARBONIZATION
We've reduced total Scope 1 and 2 emissions by 29% from our 2017 baseline through several energy-saving measures. To calculate our emissions, we rely on the Greenhouse Gas Protocol Standard, a comprehensive framework used industry-wide to calculate and manage GHG emissions.
Our path forward:
We're developing a strategy to implement decarbonization measures that further reduce our Scope 1 and 2 footprint:
Maximize building efficiency through lighting upgrades and end-of-life equipment replacements
Improve building automation and set point optimization, behavioral changes, and retro commissioning of existing building systems
Evaluate electrification to reduce use of fossil fuels, explore onsite solar, and offsite renewable energy investments such as a Virtual Power Purchase Agreement
Green Buildings
Discover has achieved Leadership in Energy and Environmental Design (LEED) certification for 8% of our total U.S. square footage that is owned and under our operational control and we're evaluating all existing buildings and their potential to achieve LEED Operations and Maintenance Certification.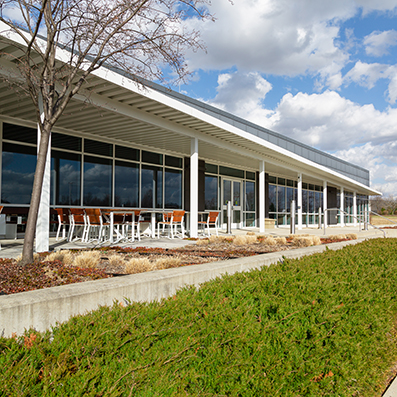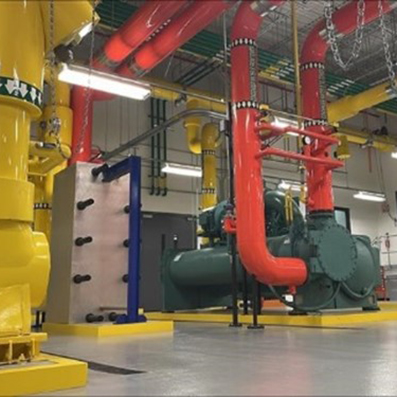 Efficient Lighting
We introduced low-wattage lighting as a simple way to reduce energy consumption and save money. A significant reduction in electrical use resulted from replacing exterior and interior lighting with LED technology. Starting in 2018, we retrofitted lighting fixtures at our facilities in Utah and  Phoenix, which significantly contributed to our portfolio emissions reductions. Over the next two years, we'll continue to transition to efficient lighting in more locations.
WELL Certification
We strive for buildings that are not only sustainable, but also safe for our employees and visitors. In 2021, we earned the WELL Health-Safety rating for 9 of our U.S. offices. The WELL Health-Safety Rating is an evidence-based, third-party verified rating focused on operational policies, maintenance protocols, emergency plans, and stakeholder education and engagement to address a post-COVID-19 environment now and broader health and safety-related issues into the future.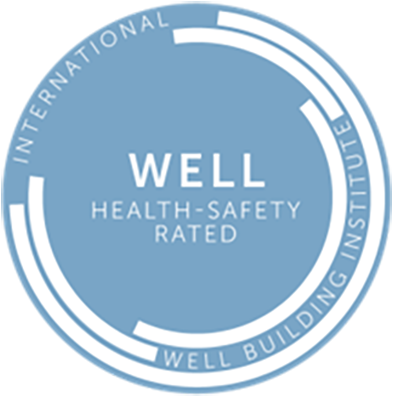 WASTE, TRANSPORTATION, AND WATER
Waste management
We are committed to minimizing waste in every part of our business, in every building. In 2022, Discover recycled 216 tons of material across all our U.S. offices achieving a 42% diversion rate. That's equivalent to removing 146 gasoline-powered passenger vehicles from the road for one year. We aim to increase our waste diversion rate after conducting a building-level audit in 2023 that will also inform our diversion goal.
Sustainable transportation
Even before employees get to work, we're trying to reduce their carbon footprint. We've organized several commuting options to support sustainable, equitable, and accommodating travel choices. Including Car and Vanpooling, a Commuter Benefits Plan, Shuttle services, and we've installed Electric Vehicle Chargers at our Discover Headquarters.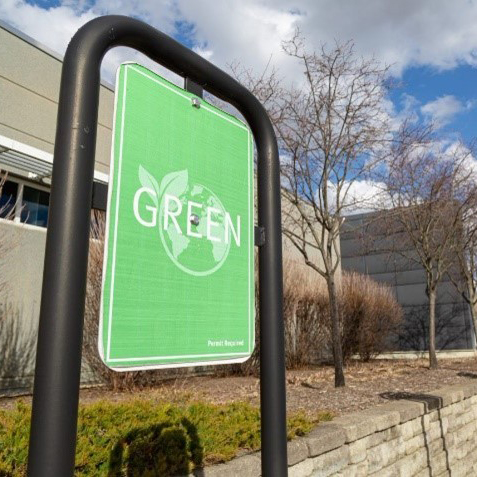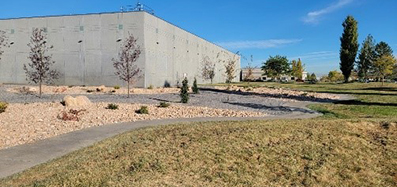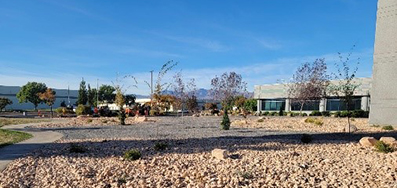 Water conservation and land use
Our 2022 freshwater consumption decreased over 32 million gallons from 2017. That's equivalent to filling 48 Olympic- sized swimming pools with water. To reduce water usage, we rely mostly on facilities' plumbing and landscaping conservation efforts. Measures contributing to water reductions included the use of low-flow fixtures like faucets and flushometers, incorporating native plants that thrive in local climates, and xeriscaping to avoid supplemental irrigation improving the quality of the landscape over time.
Our Green Team, made up of hundreds of Discover employees, is a volunteer group that educates employees on sustainable actions and technologies while encouraging colleagues to be more environmentally mindful at home and in the office. The Green Team is focused on volunteerism, education and advocacy.
"I continue to be impressed by Discover and the way it supports bringing your authentic self to work and I love working here. Green Team's words, kindness, leadership and support mean a lot to me!"
- Green Team member
2022 accomplishments
Discover employees volunteered twice at FarmWorks Chicago, clearing garden beds and beautifying the location Discover employees volunteered twice at FarmWorks Chicago, clearing garden beds and beautifying
Battery recycling stations have been placed throughout our corporate headquarters and field offices
For Earth Day, we hosted a Chatham planter give-away with educational materials